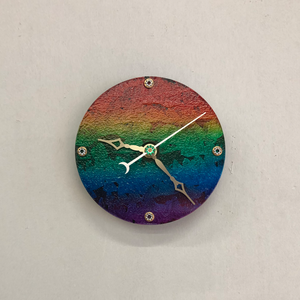 Hand painted on a wood base using a variety of paints and techniques with decorative digits & face 
features. The hands are purchased but have been painted/had embellishments added to create a unique, 
one of a kind 'Time Peace'. Each clock is numbered and has the artists signatures/initials on the back.
The mechanism runs on one AA battery (included) and has a hanging slot.